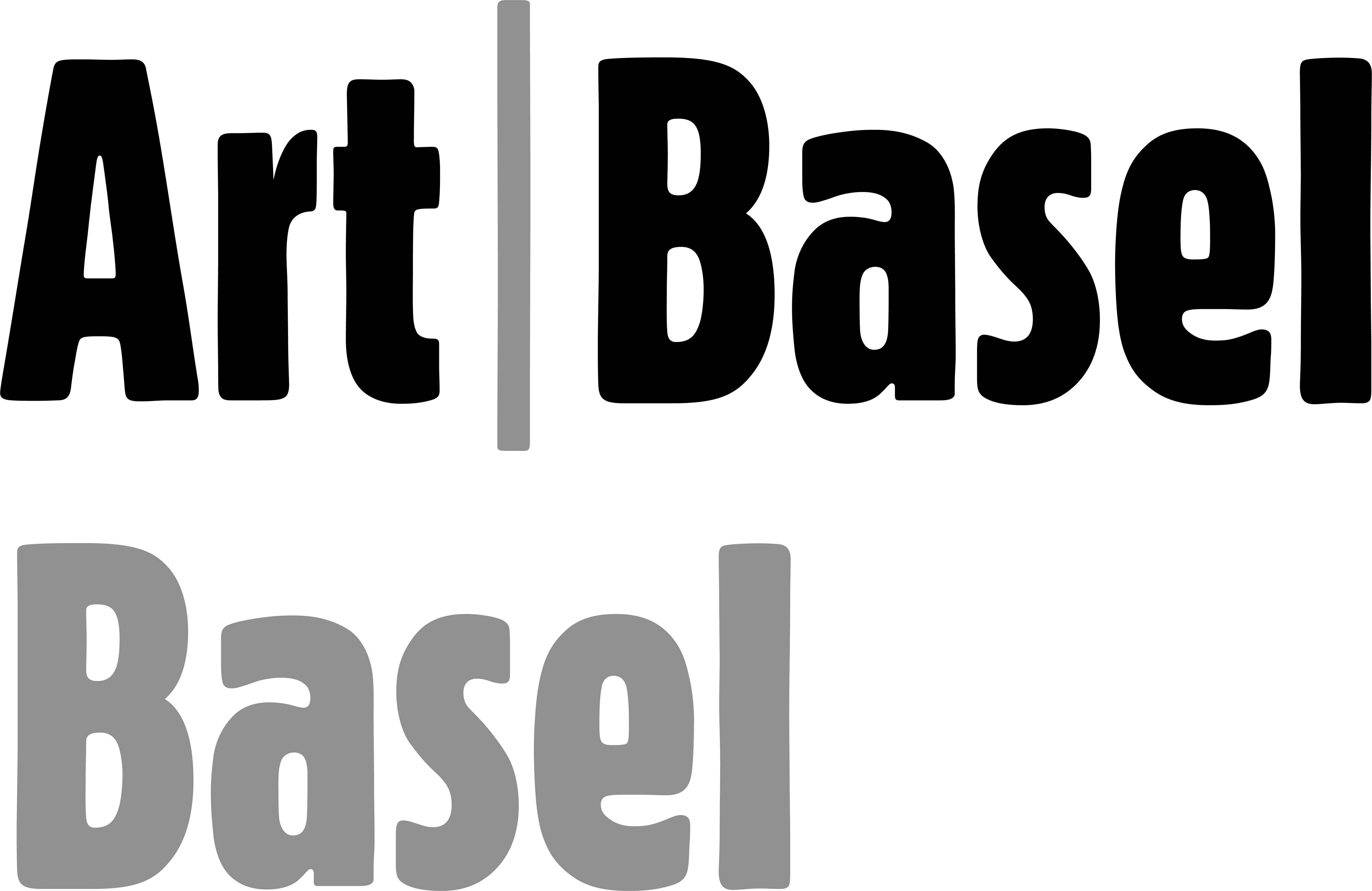 Booth #H9
Urbanist, academician and architect Balkrishna Doshi was awarded the prestigious Pritzker Prize in 2018, the profession's highest possible accolade, in addition to India's penultimate national awards – the Padma Shri and Padma Bhushan – as well as the Ordre des Arts et des Lettres, the Aga Khan Award for Architecture, the Royal Gold Medal awarded personally by Her Majesty the Queen, and an honorary membership of the American Academy of Arts and Letters over his ongoing, seven-decade-long career, which has seen him create and construct over 100 buildings and spaces. Among the few pioneers of modern architecture in India, Doshi has orchestrated innumerable projects across scale and significance, with an early commitment to sustainability and supporting the relationship between space and culture, while honouring a sense of the 'local' in the channelling of Western inspirations and outlooks.
For an influential part of modernist history, art and architecture were considered synergistic disciplines, sharing principles regarding form and experience that cultivated a stronger collective identity and cultural bond, as opposed to arbitrary segregations that later devised core differences between art as experience and architecture as function. Architecture greats such as Le Corbusier, under whom Doshi served an apprenticeship for many years, belonged to the former school of thought and was committed to achieving an idealistic yet productive integration of sculpture, painting and architecture by combining their various elements in his designs to achieve a kind of sensory harmony. Le Corbusier, as described by Doshi, was also known to retire to his sketchbook with a similar fervency, often drawing a single charcoal line across the page to then contemplate it for hours. Doshi met Le Corbusier while in Paris, fostering a profound European influence that conversed with a treasury of Indian sensibility bringing to Doshi's art, just as in his architecture, a cognitive universality that prioritizes experience and expression. He has consequently created a hybrid visual language that recognizes the materiality of place, often through textures of memory, while its spirit is reclusive, ambling inwards to an immaterial, immeasurable world accessed only through personal cognitions and self-consciousness.
Doshi's own relationship with the visual arts travels back to his childhood. Later, when enrolled at an art school in India, an observant painting teacher encouraged Doshi to study architecture, but even as his prowess grew publicly, in skill, passion and magnitude, Doshi never abandoned drawing and painting as wholesome forms of self-expression. He relied on inspirations and formats from Indian miniatures, often creating abstractions out of the formulism he learned under Le Corbusier. Now, at the age of ninety-four, Doshi's art is an exercise in reflection, signifying a commitment to personal revelation over critical impulses to impose discourse upon it. His oeuvre proposes a deeper investigation of life, prompted inasmuch by the potent memories of his early childhood as by self-possibility, guided by an alignment with the flow of life and instinct, yielding felicitous self-discovery. For Doshi, an element of surprise is ever-present in acts of creation through generative associations, bringing with them new stories, myths and realities – and as he delights in the freedom of leaving inevitability up to chance, long-term self-acceptance is his reward.
Doshi's form-less constructions are indeed steeped in a powerful push of memories from childhood, a time of unadulterated presence when our sensory relationships with the world were more potent than they are in our adult lives. Doshi's philosophy harbours the questions that come up as one ages – a loss of interest in worldly things coupled with a yearning to return as a child of the soil by accessing the profound, immeasurable world of the inner self. The surrealist nature of his works is ignited by a rich subconscious, with space, form, rhythm, material and location contributing to making memory a tool in and of itself with which to pursue the magic of personal re-discovery. Though lacking structure, Doshi's attention to the line through curvatures implies recognition of collective flow – the various movements of the hand, the body, the psyche, the intellect, as well as the movement of the line and finally the image itself. Armed with sensory impressions, Doshi's self-generative works are practically animist in nature, recognizing the life force and connected nature of our multiple existences, through various phases of life. They are intended as an act of service; as instruments of change, they are non-imposing and non-interfering as is the flow of nature, approached ritualistically through a sacred practice. Change, transformation, adaptation and becoming emerge as the tenets of his practice. A holistic approach to mark-making and creation enables him to seek out what's missing or unusual through his gestures, and a fluidity is inculcated between how all things seem to move through dialectics – the inside–outside, the present–absent, the material–message.
This recent body of work titled
Labyrinth of Dreams
features Doshi's canvases, drawings and sculptures, beginning from recognizable impressions of his earlier miniature drawings and blurring into both colourful and colourless planes and fragmented forms. Lacking structure and logic, their dream-like compositions are drawn from his innermost experiences over the years, consecrating a life overall as all-pervading and interdisciplinary. Doshi's artworks edge towards biographical and paradoxical explorations, encrusted with remnants of memories, looking inward and outward in the same moment, as an artistic memoir of his life. Of these instincts Doshi says, 'For me there are many stories dispersed on the canvas yet connected – they are my unique mind maps of memories. I try to create multiple relationships out of these fragments to navigate narratives between heterogeneous homogeneity.' These works tend to invoke a gamut of moods, seasons and spatial movements through the means of volumes, texture, colour, proportion, and suggestive historical and mythical situations.
Thus, from miniature paintings and autobiographical canvases to surrealist drawings and illusionistic sculptures, Doshi's art practice swims as widely as it does deeply in saturations of colour alongside monochromatic explorations, in the aesthetics of space as well as personal memory, a total summation of his thoughts. In his paintings – the
Remnants of Memories
series – Doshi's use of colour suggests a repository of travels over time, an unfolding of narratives that prompt the melancholy implicit at dusk and especially concern his memories of living at his grandfather's ancestral home where he spent his early years, living with green walls, dark spaces, narrow staircases and old patinas of leftover paint; while the bright colours come about from impressions of textiles hanging in the sun, flowing in the breeze as they partially overlap with each other and create a melange of colours. Doshi's black-and-white compositions – the
Architectural Dreams
series – share similar instincts to his wall sculptures – the
Overlay of Dreams
series – in which his lines become multidimensional measures of movement, creating myriad imagery, layers and surfaces that commit to storytelling through suggestion and visual possibility. The geometries in these works create visual illusions on a flat surface, with surrealist underpinnings that appear more concerned with containment and play than the conveyance of meaning. Meanwhile the overlays of fragments, the play of opacity and transparency and the mobility of his lines reflect a deep-rooted urbanist temperament.
Labyrinth of Dreams
is a collection of sensory palimpsests, concerning wholesome environments that invoke the image as an extension of the elusive self.