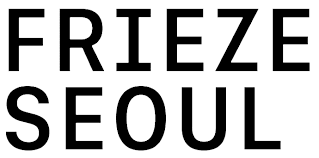 B20
Our curation explores what it means to share a history, by tracing patterns of consequence in interdependent systems and resting the debate on inter-sectionality. Women's history in the Indian Subcontinent has been an institutional subject of interest not only because of women's high status in ancient Vedic cultures but also the changing complexion of women's rights in the region's history of successive imperialized narratives. Today the Indian Subcontinent boasts equally of progress and rebellion, while the disparate echoes of a millennia of traditions still reverberate in contemporary culture. In a mélange of perspectives varying by concern, these artists represent integrated histories across geographic relevancy and generational linearity while nurturing a steady prowess for reinvention, especially regarding the female gaze and agency. Through their oeuvres – Singh's topographical renditions of the mobility of women in high contact cultures; Malani's revisitations of strong female archetypes across mythologies and traditions through a contemporary lens; Dodiya's autobiographical themes and frequent self-mythologizing; Gupta's activism in narrativizing oppression and loss of agency; Biraaj's language of abstraction and Saha's interpretive and painterly reclamations of various knowledge bodies – these artists inspire a new textuality for women's authority to which the highest attitude of the self is expressed.
Frieze Art Fair is an international contemporary art fair held annually in London, New York and Los Angeles, and now Seoul, featuring 170 influential art galleries from around the world, as well as specially commissioned art projects. We will also be making our presentations available digitally via Frieze's online viewing rooms, which are accessible through registration, as well as providing live walkthroughs of the fair on our social media channels.
To view the show virtually, please visit our website www.vadehraart.com. An e-catalogue is also available on request. For all inquiries, please write to art@vadehraart.com.